Need more from your
property management company?
J. Butler Property Management is dedicated to you. From a 24/7 emergency maintenance hotline to comprehensive budgeting, we are with you every step of the way.
Contact Us
Feeling overwhelmed with your property
management responsibilities?
We can give you the hands-off investment you have always wanted. Have all the benefits of an income property without any of the management hassles.
Contact Us
Searching for a full- or part-time
maintenance staff?
Apartments require a lot of upkeep, and J. Butler can provide you with different maintenance professionals with the availability that works for the needs of your property.
Contact Us
What We Do

Leasing
One of the most important steps in achieving a profitable rental property is the leasing process. Our screening process is extensive and unlike other firms, we take the time to find the right tenants, resulting in incredibly low delinquency rates. Our clients can be assured that their properties will enjoy high occupancy rates. We offer market analysis services, in addition to marketing campaigns, on site leasing, showings, agent training, tenant screening, and inspections. We also work take care of the entire legal process, including lease renewals and expirations and other legal documents.

Finance
J. Butler Property Management's financial management team understands the importance of timely financial statements and accurate bill paying. Our team of financial professionals is trained in creating accurate budgets taking into account our clients' goals. The finance team here will take care of budgeting, generating monthly statements, keeping track of both accounts payable and receivable, rent collection, banking services, and fund security. They also partner with the leasing team when it comes to legal and eviction needs.

Property Inspections
Property inspections are one of the most important parts of property management. Here at Butler Property Management, we're proud to include this service to our clients. We will conduct thorough pre and post tenant inspections, ensuring there is no damage. Staying on top of these inspections is vital to maintaining your property and keeping it in top shape.

Rent Collection
With so many tenants, sometimes it can be hard to keep track of who pays their rent when. Adding in other complications like paying in advance or missing months can make things even more complicated. Our team of finance professionals will handle rent collection in a professional, timely manner. We also keep detailed records, so you don't have to worry about mistakes.

Eviction
When it comes time for the eviction process, we understand all of the legal steps you need to take as a property owner. We'll follow the correct process, and do our best to work out a plan that works for both our client and your tenant. Our team will handle all legal proceedings, as well as pre and post inspections so you have nothing to worry about.

Maintenance
The biggest expense that comes with property management is maintenance. Butler Property Management provides full and part time staff for all your needs, both on-site and on-call. We have a variety of high quality vendors, including plumbers, landscaping experts, and licensed electricians.

Background Checks
Properties under our management have notably low turnover rates. This is due to our extensive background checks. Performing these checks assures our clients that their tenants are responsible renters who will stay on the property long term.

Legal Guidance
Both the leasing team and finance professionals here at Butler Property Management are experienced and well-versed in a variety of legal situations. We will support our clients to the best of our ability, and always follow appropriate processes and documentation when it comes to legal action.

HOA Compliance
HOA ordinances are put into place to ensure each tenant is comfortable and proud of where they live. We will work directly with your tenants and our maintenance team to ensure each property is well maintained and complies with all HOA ordinances.
Why Choose J. Butler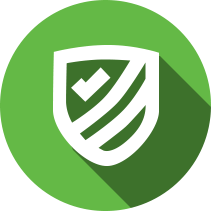 Built Off Of Integrity
J. butler Property Management, LLC. is a company that was built off of a reputation for integrity. Our clients rely on us to know their properties will be managed with the utmost care and respect. Our small peroperty division was created for single family homes, individual condominium, units, and multi-family properties up to 12 units.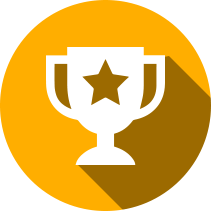 Unparalleled Customer Service
By having a division dedicated to these kinds of living spaces, we are able to provide unparalleled customer service and communication that sets us apart from our competition. We utilize some of the best property management technology, maintinence professionals, equipment, and banks to provide the most comprehensive services. On top of that, we can custom-design management packages that meet the needs of your individual property and personal preferences for overall management and communication.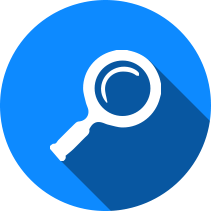 Attention To Detail
Our clients are their tenants are long-term because of our attention to detail and coninuous, open dialogue. Every decision we make is for the best interest of your investment for both short and long-term goals and we will be here to walk you through every step of the process.
Our Clients Love Us
And We Love Our Clients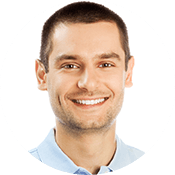 "They Have Been Extremely Reliable"
I have worked with J Butler Property Management for several years and couldn't be me more pleased. They manage a condo for me and they have provided a range of services, including screening of tenants, rent collection, lease renewal, and a range of maintenance services.
~David F.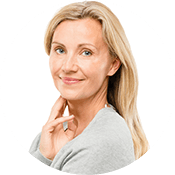 "Managed My Single Family Home"
J Butler Property managed my single family home, they very quick to respond to my emails/calls whenever I had an issue. Office staff was delightful and helpful over the phone. I would recommend this company to family and friends, and use them again in the future!
~Stephanie D.
The Local Experts in Massachusetts
Property Management

Sign Agreement
Today

View
Pricing

Let Us Help With
Evictions!
Get Started Now
What can J. Butler Do for you? (978) 315-0386
Contact Us