August 22, 2023
Best Areas to Invest in the Greater Boston Area
Are you thinking of buying an investment property? Boston has a lot to offer investors! In fact, Boston is a city renowned for its rich history, diverse population, and bustling cultural scene. It presents a great opportunity for investment, due to the strong demand for housing options in this vibrant area. 
When looking to buy an investment property you must consider the location. The Greater Boston area has a number of excellent neighborhoods for investors to consider purchasing a property. In this article, the experts at J. Butler Property Management will explore five top areas in Boston that hold potential for your next property investment. 
Top Boston Neighborhoods
The following are some of the best Boston neighborhoods to invest in:
Fenway & Kenmore
Fenway and Kenmore, once known mainly for Fenway Park and a few bars, have transformed remarkably. These areas have become lively cultural and entertainment centers in the city. They offer a mix of modern luxury homes and historic buildings catering to various budgets. You'll find a wealth of cultural attractions here. Museums like the Museum of Fine Arts and the Isabella Stewart Gardner Museum, along with libraries and historical sites, provide plenty to explore. Fenway and Kenmore capture the heart of Boston in one place: a blend of history, education, and sports, complemented by delicious treats like donuts, seafood, and a variety of beers. What more could you ask for in an ideal neighborhood?
Brighton & Allston
Brighton and Allston boast of proximity to renowned institutions like Boston University, Boston College, and Emmanuel College. These neighborhoods stand out as one of the safest areas in Boston. Brighton Music Hall, a venue that can accommodate over 400 attendees, regularly hosts exceptionally talented bands, providing an unforgettable experience for music lovers. 
On the other hand, Allston has earned a well-deserved reputation for its culinary delights, featuring top-notch Korean restaurants and lots of interesting lunch spots. Their outstanding offerings in the Shopping and Restaurant category truly deserve an A+ rating. With Brighton's attractions and Allston's vibrant atmosphere, these two neighborhoods come together to create the perfect setting for individuals in search of an exceptional place to call home.
Charlestown
Charlestown is renowned for its association with iconic movies and games like "Good Will Hunting," "The Town," "Fallout 4," and "Assassin's Creed 3." However, its true claim to fame lies in its historical significance. As Boston's oldest neighborhood, Charlestown proudly showcases historical treasures such as the Bunker Hill Monument, the Charlestown Navy Yard, and the USS Constitution Museum. 
Charlestown has a welcoming community with a variety of beautiful buildings. You'll find historic brick townhouses as well as modern waterfront homes, offering something for everyone. The neighborhood has great waterfront views and plenty of green spaces, earning a high score in our Beauty and Parks rating. Whether you're seeking a peaceful environment, or interested in exploring history, Charlestown emerges as a destination worth considering.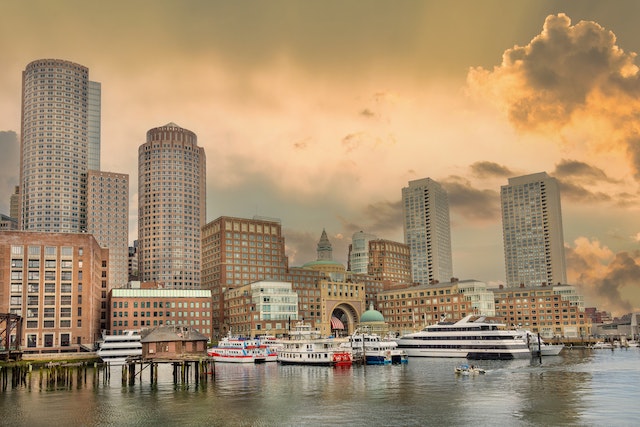 Beacon Hill & West End
Beacon Hill is one of Boston's oldest neighborhoods in the region and presents a number of opportunities for investors. It exudes an enduring historic charm with its narrow cobblestone streets, federal-style row houses, and picturesque avenues. Remarkably, it has preserved its authentic allure over the years. The true highlight of this area lies in its unbeatable location, right at the heart of Boston, Massachusetts. 
The area is especially appealing to history lovers. This is because, next to Beacon Hill, you'll find the Boston Common. This historic park was a spot where British troops stayed during the American Revolution. Its rich history and abundance of green spaces, along with other nearby parks and views of the Charles River, make it a beautiful location to live in. 
Somerville
Located just north of Cambridge, Somerville ranks as one of the most densely populated areas in Boston. This bodes well for investors as there is a higher demand for housing. Despite its rapid population growth, this vibrant city has successfully retained much of its historic charm, boasting a distinctive urban-suburban atmosphere. As you explore Somerville, you'll be captivated by its unique character. Whether you indulge in the classic delights of Leone's Sub Shop and Victor's Deli or experience the fun of the giant slide at Chuckie Harris Park, the city's quirky charm is sure to win you over. Not to mention the intriguing Museum of Bad Art tucked away in the basement of the Somerville Theatre.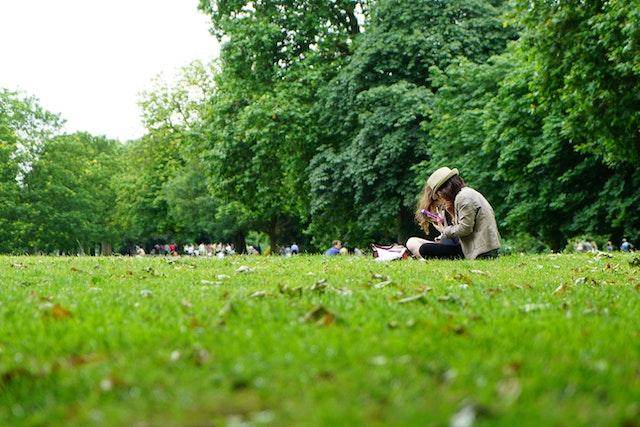 The neighborhood of Somerville offers residents a tight-knit community that values culture, supports the arts, encourages local businesses, embraces thrifting, and savors great cuisine. With excellent public transportation, numerous public parks, well-regarded schools, and a strong sense of safety, it effortlessly caters to all that one could desire in a living destination. If you're considering investing in real estate, Somerville, MA offers you plenty of opportunities. 
Bottom Line
Boston neighborhoods stand out as great investment options due to their unique and appealing features. The ideal location and cultural hubs make them attractive to investors. With its historical significance, welcoming community, and mix of historic and modern properties, Boston makes an excellent choice for property investment. 
If you need help managing your investment properties, don't hesitate to reach out to J. Butler Property Management. We're a full-service property management firm dedicated to helping property owners maximize their ROI. Contact us today to learn about our services!