Let Us Manage Your Everett Rental Property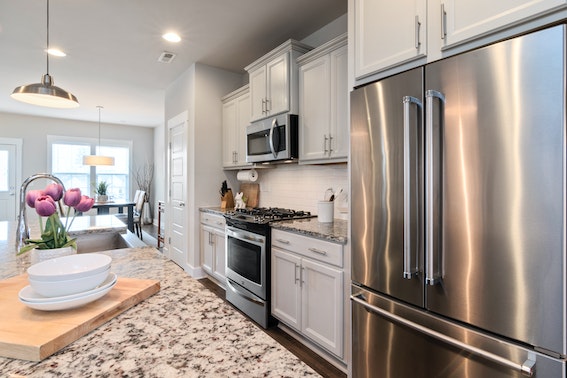 Are you a property owner in Everett, MA, seeking a reliable and professional property management service? Look no further than J. Butler Property Management to meet all your rental property management needs in Everett!
With our extensive experience in the property management industry, we understand the unique challenges that property owners face. We specialize in providing top-notch property management services tailored to meet the specific requirements of Everett property owners.
J. Butler Property Management has served clients in the Everett area for many years, establishing a strong reputation for excellence in property management. Our dedicated team of professionals are well-versed in the local market and equipped with the knowledge and skills to maximize the potential of your rental property.
We proudly serve many property types, including multi-family units, single-family homes, and commercial properties in Everett and its surrounding neighborhoods. Our comprehensive property management services include tenant screening and placement, rent collection, property maintenance, financial reporting, and more.
At J. Butler Property Management, we are committed to delivering exceptional results and providing our clients with peace of mind. Trust us to handle your rental property's day-to-day operations and management, allowing you to focus on other aspects of your life or business.
Contact us today, and let us manage your Everett rental property. Experience the professional and personalized service that sets J. Butler Property Management apart!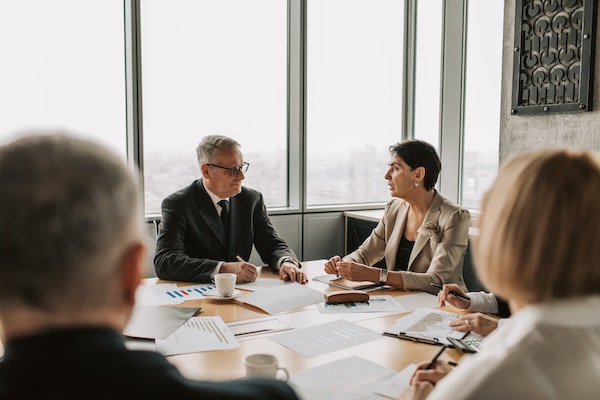 Our Everett Property Management Services
J. Butler Property Management offers a comprehensive range of services to meet all your property management needs in Everett, MA. Our team of dedicated property managers is committed to providing exceptional service and ensuring the success of your rental property. Let's take a closer look at the property management services we offer!
Tenant Screening
Finding the right tenants is crucial for a successful rental property. We conduct thorough tenant screenings to ensure that only reliable and responsible individuals occupy your property. We aim to minimize the risk of late payments, property damage, and other potential issues by selecting high-quality tenants. Our screening process includes background checks, credit checks, income verification, and rental history verification.
Property Marketing
Effective marketing is essential for attracting prospective tenants. We employ various strategies to maximize the visibility of your rental property. Our team creates compelling property listings with professional photographs and detailed descriptions. We then utilize online platforms, social media channels, and local advertising to reach a wide audience of potential renters. Our ultimate aim is to minimize vacancies and ensure a steady stream of qualified applicants for your property.
Leasing Agreements
Creating solid leasing agreements is crucial for establishing clear expectations and protecting the rights of both landlords and tenants. Our team prepares comprehensive lease agreements that comply with all relevant laws and regulations. What's more, we'll make sure to include essential terms and conditions, such as rent amounts, lease durations, maintenance responsibilities, and pet policies.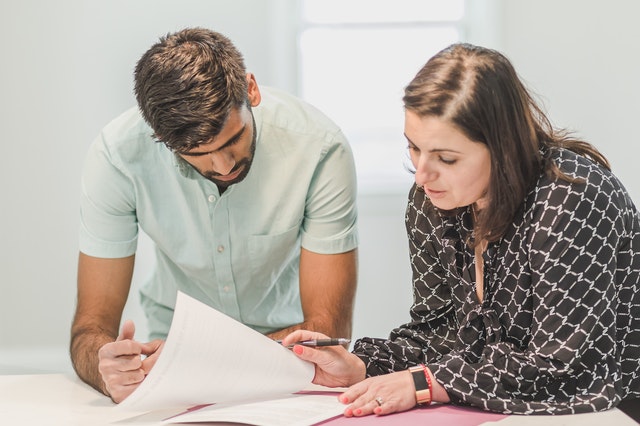 Move-In Inspections
To document the condition of your property before a tenant moves in, we conduct detailed move-in inspections. We meticulously inspect the property and create a comprehensive report with photographs. This inspection is a reference point for future inspections and helps protect your property against false damage claims.
Regular Property Inspections
We understand the importance of regularly assessing the condition of your rental property. Our team conducts routine inspections to identify maintenance issues, ensure lease agreement compliance, and address tenant concerns. These inspections help us detect potential problems early on and take proactive measures to maintain the value and appeal of your property.
Rent Collection with Online Payments
Collecting rent on time is crucial for maintaining a steady cash flow. We streamline the rent collection process by offering online payment options to tenants. Our online platform allows tenants to conveniently pay their rent electronically, reducing the risk of late or missed payments. Best of all, we'll closely monitor rent payments and promptly address any issues that may arise.
Maintenance and Repairs
Keeping your property well-maintained is essential for tenant satisfaction and property value preservation. Our team handles all maintenance and repair requests promptly and efficiently by coordinating with a network of trusted contractors and vendors who provide high-quality services at competitive prices. From minor repairs to emergencies, we ensure that your property receives the attention it needs to remain in excellent condition.
Financial Reporting

 
J. Butler Property Management also provides comprehensive financial reporting, including monthly statements and year-end tax documents. We keep meticulous records of all income and expenses related to your property, providing you with a clear overview of your investment.
At J. Butler Property Management, we pride ourselves on our attention to detail, proactive approach, and commitment to exceptional customer service. By entrusting us with the management of your rental property, you can enjoy the benefits of property ownership without the stress and hassle of day-to-day operations.
About Everett, MA
In Middlesex County, Massachusetts, Everett is a vibrant city situated just four miles north of downtown Boston. Everett benefits from its proximity to the bustling metropolis while maintaining its unique charm and appeal.
One of the main attractions of living in Everett is its convenient access to Boston's employment opportunities, cultural attractions, and renowned educational institutions. Commuters can access the city via major highways and public transportation, making it an ideal location for those seeking a suburban retreat with easy access to urban amenities.
Everett itself has much to offer residents. The city boasts diverse dining options, shopping centers, and recreational facilities, providing a vibrant and lively community atmosphere. Residents can enjoy picturesque parks, waterfront areas, and numerous community events throughout the year.
(Source: Wikipedia) 
Areas We Serve
We proudly serve the areas of Topsfield, Danvers, Boxford, Cambridge, Beverly, Amesbury, Lowell, Wilmington, Tyngsboro, Tewksbury, Lexington, Reading, Natick, Watertown,  Arlington, Malden, North Reading, Walthman, North Andover, Middleton, Chelmsford, Methuen, Lawrence, Woburn, Acton, Essex, Westford,Georgetown, Dracut, Gloucester, Swampscott, Newton, Salisbury, Salem, Rowley, Rockport, Billerica, Somerville, Peabody, Newbury, Merrimac, and Marblehead.
Contact us today to learn more about our property management services and how we can help you maximize the potential of your Everett rental property.